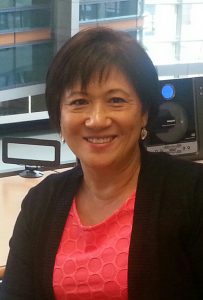 Expert for Gene and Cellular Therapies
At FDA as a Senior CMC Reviewer
Dr. Fan served as a senior CMC reviewer at FDA/CBER/OTAT for more than 10 years. She reviewed over 100 Investigational New Drug (IND) and Biologic License Application (BLA) for somatic cell therapies. She also played a leadership role in pre-market application (PMA), pre-market notification (510 (k)) and Investigational Device Exemption (IDE) review for cell therapy related and platelet rich and poor plasma (PRP and PPP) producing medical devices.
She is a subject matter expert in issues related to policy and implementation of regulations for human cell and tissues and cellular and tissue-based products (HCT/Ps) and other policy documents to support FDA regulatory requirement of HCT/P. She worked at division of human tissues for two years in CBER where she addressed inquiries from the public and other areas of the FDA concerning the regulations of HCT/Ps, assisted HCT/Ps registration activities, facilitated compliance actions as a product expert, served as the FDA Liaison of various committees for international standards development and the WHO hematopoietic stem cell product safety working group, a member of CBER Tissue Policy Team and a member of CBER Tissue Safety Team.
She served as a scientific member of CBER Tissue Reference Group (TRG) and an FDA Liaison to standards development task force of professional organizations.
Prior to joining FDA
Dr. Fan spent more than 20 years in cell and gene therapy product development. She served as a cell therapy laboratory supervisor and director at various institutions such as Columbia Presbyterian Medical center, Memorial Sloan Kettering Cancer Center and National Institute of Health. Dr. Fan received her medical doctor degree from Jilin Medical College and additional scientific training from Academy of Military Medical Sciences in Beijing, China. She completed her postdoctoral training at New York Blood Center, New York. Dr. Fan has more than 30 years of experience in developing cancer immunotherapies and other somatic cell therapies.
Technical Expertise in CAR-T and Gene Therapeutic drug development
Extensive on-hand technical experience with manufacturing and analytical methods, including Car-T cells, tumor and viral specific T cells, NK cells, dendritic cells, mesenchymal stem cells, hematopoietic stem cells and other types of cell and gene therapies.
Extensive experience in processing and assay validations.
Extensive experience with phase-appropriate regulatory expectations on CMC development.
Strategic planning to ensure synchronization between product developments and clinical progress.
Extensive experience with preparation of documents for INDs and BLAs.

Extensive experience with regulatory agency's CGMP expectations for INDs and BLAs for cell and gene therapy products.
Knowledge in FDA available expedited programs including fast track, breakthrough, regenerative medicine advanced therapy, priority review, accelerated approval and other FDA designations that will expedite the product development.
Knowledge in FDA HCT/P classifications and regulatory requirements such as HCT/P registration, donor eligibility and current good tissue practice (CGTP).
Knowledge in IDE, 510(k) and PMA requirements to facilitate medical device approval.
Knowledge in combination product regulatory pathways and requirements.